NACDS Total Store Expo
Aug 6th - Aug 9th

Booth #1367
415 Summer St
Boston, MA 2210

Brite Beatz Psy Gentleman Toothbrush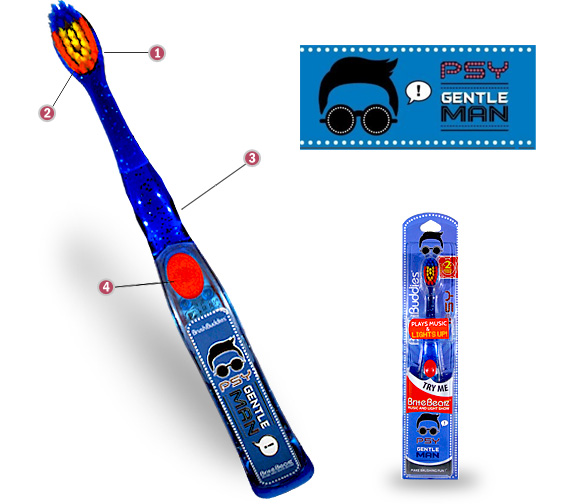 Description :
Just in time for the holidays. Are you one of those holiday junkies that transform your life from the everyday into a complete holiday experience with new home decor, wardrobe, car decorations, lights and festive holiday foods for only 2 months of the year? Then this toothbrush is for you.
The NEW Brite Beatz toothbrush features a fun synchronized light and music show while playing the catchy hit song "Gentleman" by Psy, which plays for the dentist recommended 2 minutes to brighten your smile as well as your holiday season.
Brushing has never been this much fun!