RIOScan

Fast and Intuitive workflow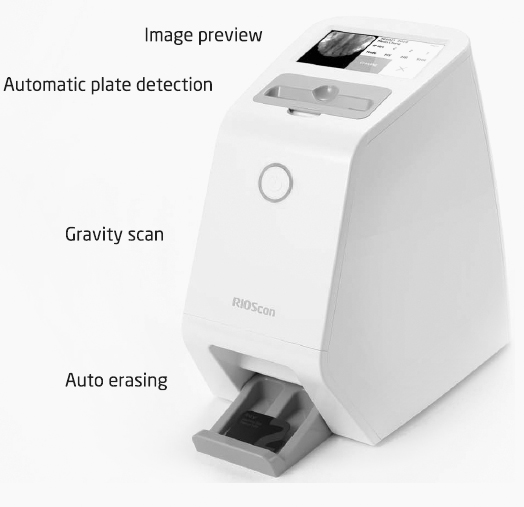 RIOScan is the latest dental imaging product. It reads and converts x-ray image, taken on an imaging plate, into digital image which can be sent and viewed from PCs. User can scan, preview and erase the images by RIOScan simply with a single touch.

RIOScan provides various plate sizes from 0 to 4, so user can make all intraoral examination.

RIOScan offers various functions to minimize work time.
5 second scan time (HS Mode)
Automatic plate detection : Plate insertion and correct plate side is detected for image reading
Auto erasing
Preview function : Users can check the images through the touch screen whether they are properly attained.
QuickScan mode : Images can be scanned and stored in the internal memory while network connection has dropped.