RIOScan

4.3" Touch Screen : Convenience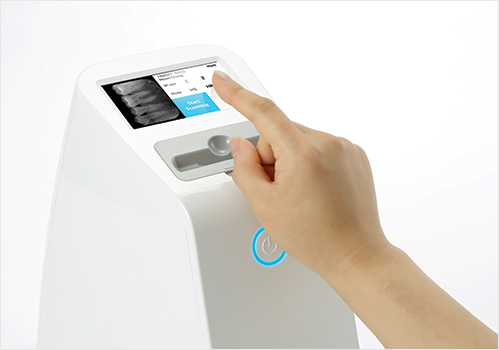 4.3 inch touch screen enables user to preform various functions for simple and convenient workflow and setting.
Image preview : User can check whether images are properly attained.
Network connection status
QuickScan : Scanner can take images when network connection has broken.
Configuration : Can select imaging plate size and scanning mode.
Imaging Plate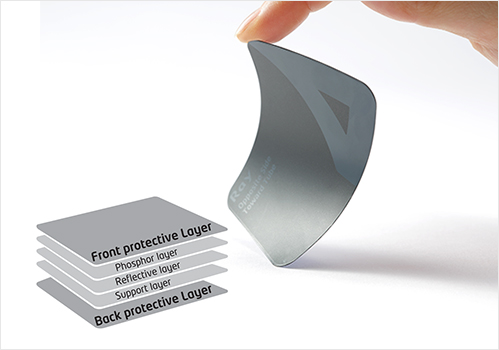 Imaging plate is covered with photo-stimulable phosphor, and composed of various layers to achieve x-ray images.

RIOScan's imaging plate has front and back protection layers that reduce the risk of physical impact, which maintains high image quality.

Imaging plate not only provides comfort to the patient by its flexibility, but also convenience to the users with its cable free from positioning limits.
Multi-Share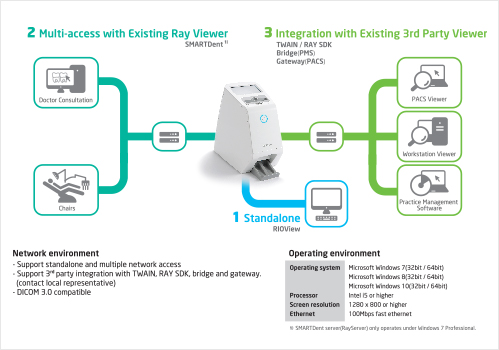 RIOScan images can be shared anywhere in clinic rooms. Images can be viewed in every PCs within the clinic. When users wish to use their existing software, it is possible by TWAIN and RAY SDK. If they with to use RAY's software, SMARTDent, RAY's software for managing and viewing 2D images, enables this service.
RIOView Imaging Software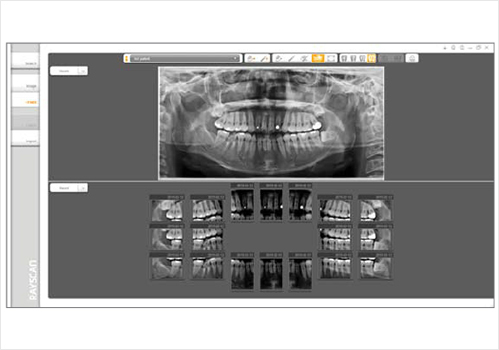 RIOView software is provided with RIOScan for image acquisition, patient information and image management.

After image is converted into digital and appeared on the software,
it informs whether radiation condition was proper.

For image viewing, special features such as multi view and FMX(full mouth x-ray) functions are provided.
Especially, multi-view is unique feature of RIOView, which enables user to choose number images to be seen simultaneously on one screen, from one up to 4 images, which makes case comparison convenient. User can also adjust size of each window to see the interested image in bigger size for details.
Scanner Maintenance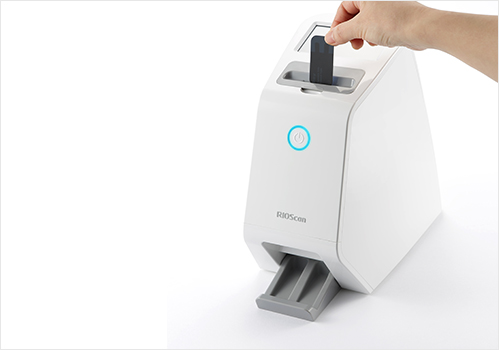 RIOScan provide regular cleaning tool for maintenance. Users are requested to use cleaning sheet provided by RAY as followings ;
Place cleaning sheet guide on the scanner.
On the touch screen, select menu for cleaning.
Prepare cleaning sheet and clip holder to one end.
Touch the screen and insert cleaning sheet.
When cleaning is complete, cleaning sheet automatically gets removed from the scanner.
Repeat the cleaning process two or three times.
Cleaning is recommended once a week, but term can be adjusted according to the frequency of use or operation environment.
RIOView Image filters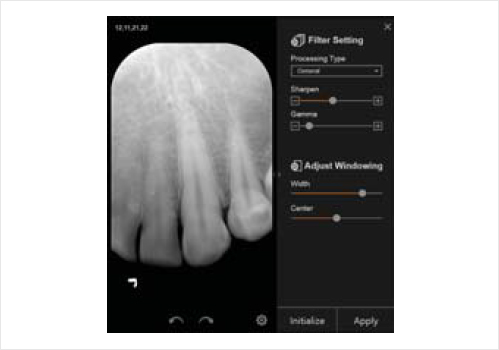 Users can also adjust image filters upon their preference including sharpness, brightness and contrast.
Once filter is set, it is applied on the next scan automatically. User can also re-adjust the filter when necessary.