Einstein Wireless


Super high quality CCD developed for intraoral images, produce more realistic color, higher resolution, and more natural gradation sequence.
New SX630 data processor was specially developed for intraoral images. It processes the image data from CCD sensor to deliver more smooth, low noise images with realistic color.


Wireless intraoral camera can always provide a quick and efficient "Informed Consent" whenever you want. No more wasting your precious time setting up the camera every time you switch rooms.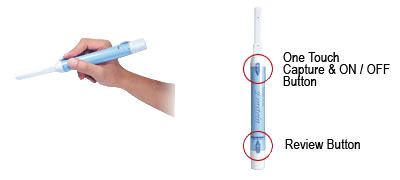 High quality images can be instantly captured and stored in the camera by single click on the freeze button. Slide the button to review with your patients.


No manual focusing is required. The Camera instantly adjusts focus from arch to 1 tooth.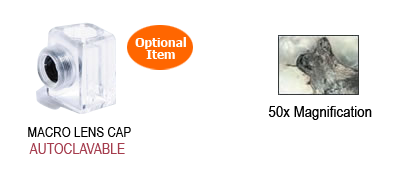 The 50x magnification lets you see things that cannot normally be seen with any ordinary 3.5 microsurgical eyeglasses!
* Macro Lens Cap is sold separately from Einstein ver.2.
Specifications:

Length:
10.2"
Weight:
4.4oz.
Battery Run Time:
1 hr
Memory Capacity:
16 images

Attachments:

Recharging Stand x1
Disposable Camera Covers x100
Microwave Receiver "Morse typeS" x1