Rayscan Expert

FMX Mode 3 Steps :
1) Acquire a pan :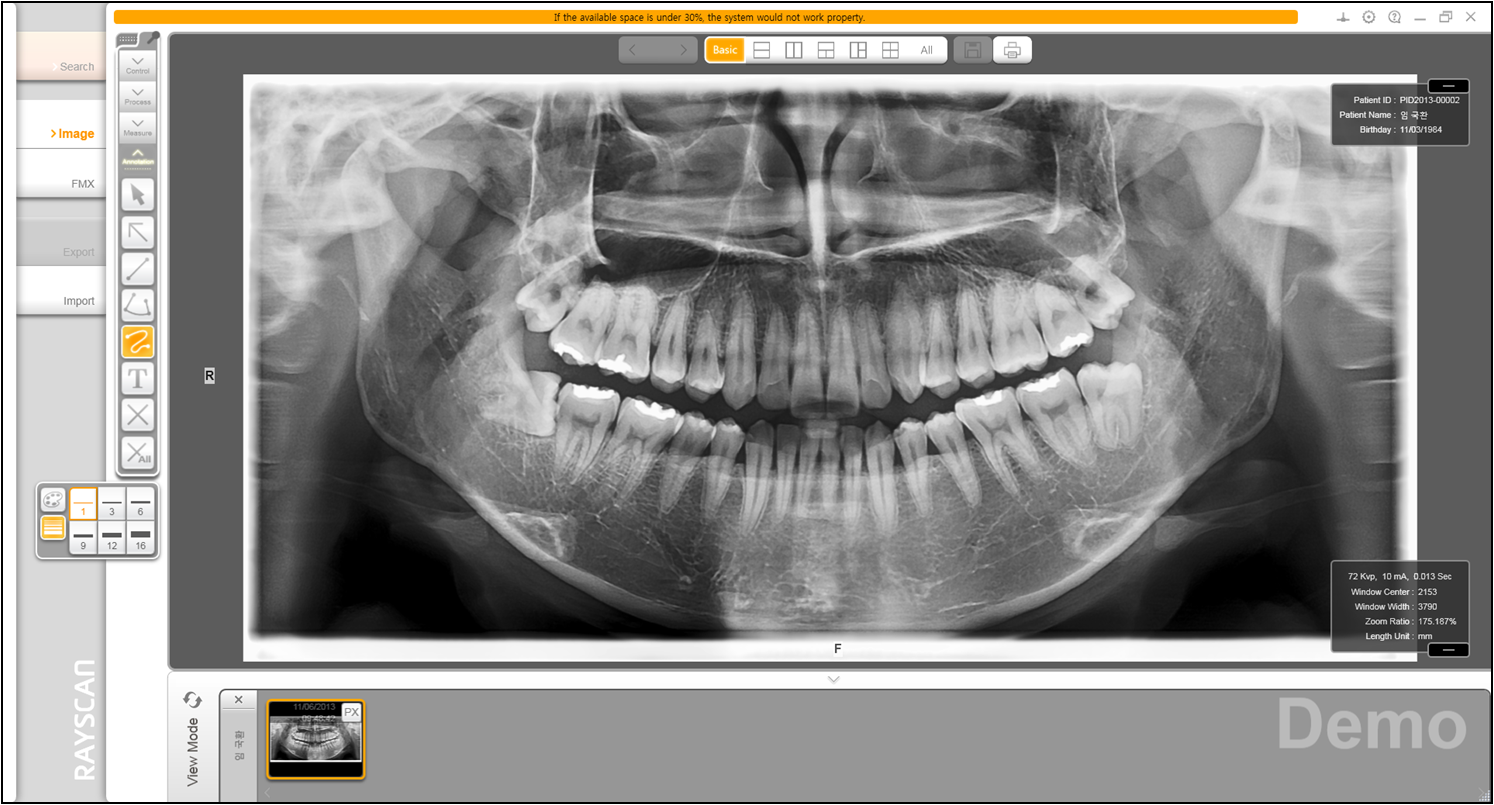 2) Alight the FMX template :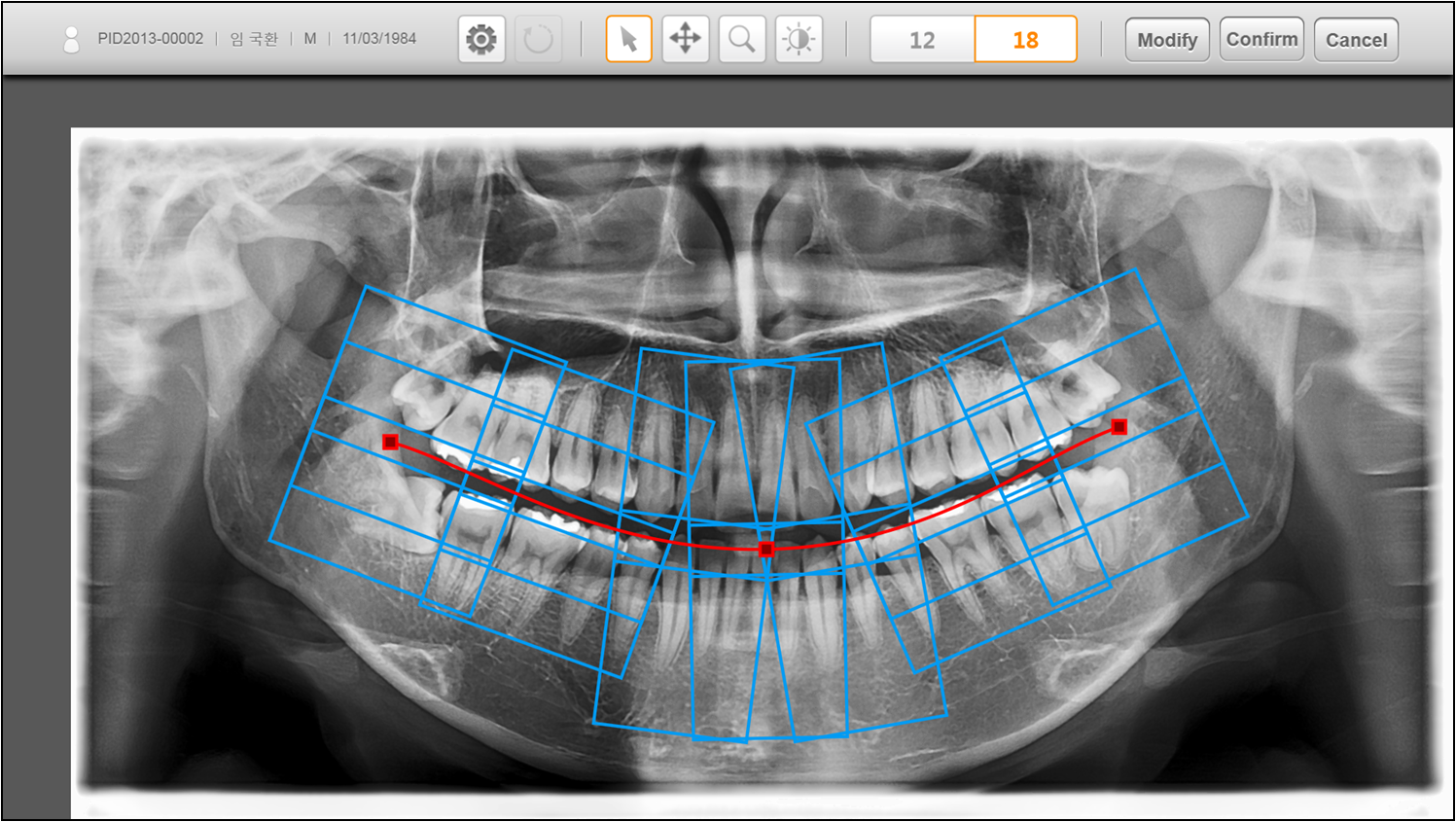 3) Alight the FMX template :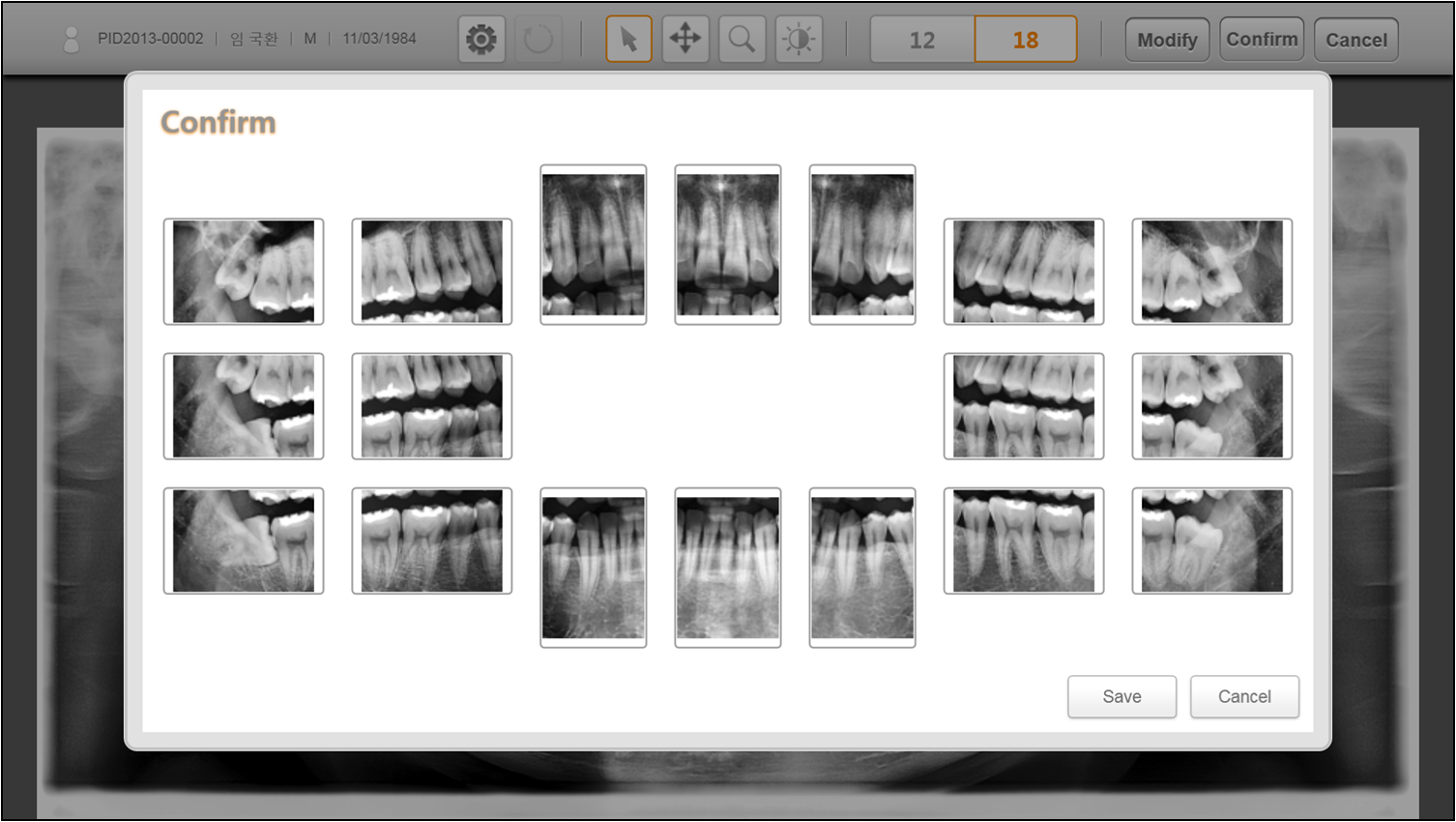 Rayscan Expert Features:
Mounting of 2 Desdicated Detectors to provide the Best image Quality

Panorama exclusive Direct Deposition Csl Detector is incorporated.
Cephalo exclusive next-generation CdTe (Cadmium Telluride) direct-detection Detector is incorporated


Application of the Next Generation Panoramic Image Layer Control Technology

Adaptive Moving Focus technology is used to control the focal trough.

Technology which can minimize image error caused by patient positioning.


Scanning Time Minimization Technology dedicated to Reduce Patient Exposure


| | | |
| --- | --- | --- |
| Cephalo | Lateral | Lateral Wide |
| Standard Mode | 4.0s | 5.2s |
| HD Mode | 8.0s | 10.4s |




Optimized Cooling Technology for specialized hospitals

Continues acquisition enabled without the need for forced Cooling.

Supports prevention function of image quality reduction for continuous acquisition.


Advanced Design and Usability

World's Top 3 Design Award IDEA 2012 and reddot 2012 award prized product.

Minimized preparation time and enhanced user convenience.

Emotional LED lamp provides intuitive check of the equipment's condition, while contributing to superior patient stability and comfort.

World's first to apply the wireless remote control for both patient positioning and equipment control/adjustment.

Equipment height adapts to all patient types, including children, wheelchair, etc.

World's first to apply the wireless remote control which enables patient's position control while controlling the equipment.

Equipment height adjustment supports all types of patients such as the wheelchair user, children and etc.