IMAX Touch

Digital Panoramic Imaging
Enjoy the simplicity and functionality of a dental digital panoramic that opens up a new world of working comfort and efficiency for you.

The tactile, intuitive digital 6th sense technology lets you save precious time.

Enjoy the complete compatibility between QuickVision software and the panoramic x-ray unit.

The I-Max Touch interface is the same as in your QuickVision imaging software.

All image processing and management features are immediately available.
Patient positioning in just a few seconds
The patient is kept perfectly in place so the operator, guided by light beams (Frankfurt and midsagittal planes), can place the patient quickly in the ideal position. He/She is guided by the head rests and biteblock.
User-friendly at all times
No waiting for the patient or the treatment team. Diagnosis is possible immediately on the screen.
Intuition
Twelve complete and intuitive programs for fast, high-definition processing of your images.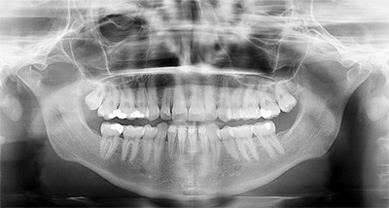 Removable sensor: cephalometry in economic mode
Choose between a economical cephalometry or two fixed sensors for panoramic and cephalometric functions.
Sharing resources is central to your office, whatever your configuration:
Storage on USB memory stick-network operation.
The I-Max Touch enhances the workflow speed
The I-Max Touch has a panoramic control panel.
The software ergonomics have been designed for a tactile and intuitive use of all functions.
You can operate the I-Max Touch with your fingertips.
The LCD touch screen provides an overall view of the many programs and an instantaneous high-definition display of the image.