ADS Market Week
Mar 11th - Mar 14th

Booth #SU3634

Las Vegas, NV


RIO Sensor

RIOSensor
RAY Company is proud to present the RIOSensor which delivers high-resolution images, superior durability and a streamlined user workflow. Whether you currently use film or an older generation of intraoral sensors, the RIOSensor can provide you exceptionally clear images, improved staff efficiency, and a positive return on your investment. RIOSensor is the solution that will propel your practice into the world of digital imaging, and stands apart from the competition.

RIOView, a RIOSensor software, offers a variety of features to meet your diagnostic needs. RIOView has the ability to confirm all patient's information, acquire images, and view radiographs from a single centralized location, which provides a more efficient digital workflow. In addition the practice can take advantage of conveniently transferring data to any mobile device within your clinic.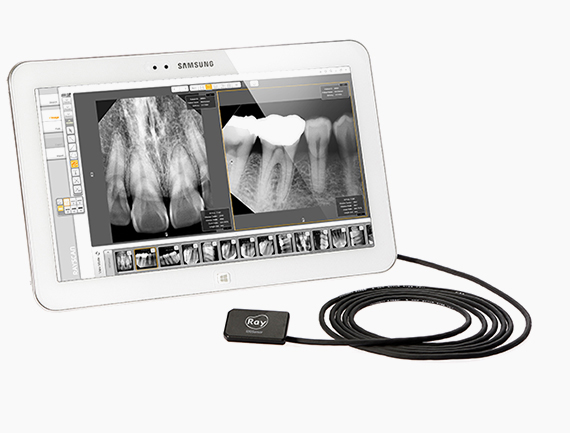 The following modules are provided by RIOView and SMARTDent to digitize your treatment
1) Capability to add/delete/modify patient information
2) Ability to filter images depending on diagnostic and clinical need
3) Image viewer, which consists of variety of treatment planning tools
4) Full Mouth X-ray (FMX)
5) Variety of image file formats for image exporting

Utilize the RIOSensor RIS500 as the solution to digitize your practice.